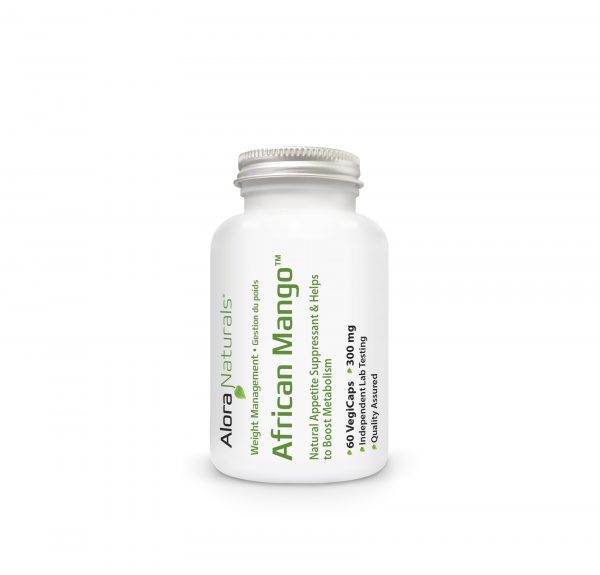 Alora Naturals – African Mango
$24.99
Research on African mango shows beneficial effects for diabetes and obesity, as well as analgesic, antimicrobial, antioxidant, and GI activity. Ethnomedicinal treatments utilize the bark, kernels, leaves, or roots for a variety of ailments. Numerous studies exist on the potential industrial application of African mango in food, cosmetic, and pharmaceutical products.
Out of stock
Description
Alora Naturals African Mango™ extract naturally increases your body's adiponectin known as a protein hormone that enhances your muscle's ability to use carbohydrates for energy, boosts your metabolism, increases the rate in which your body breaks down fat and curbs your appetite. Studies have shown that Adiponectin helps to control insulin levels in the body.
Nutritional Information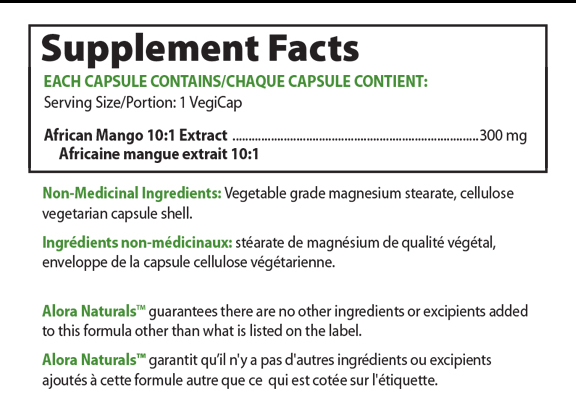 Note: Ingredients and values may be slightly different depending on flavour and container size.
*Manufacturer Information