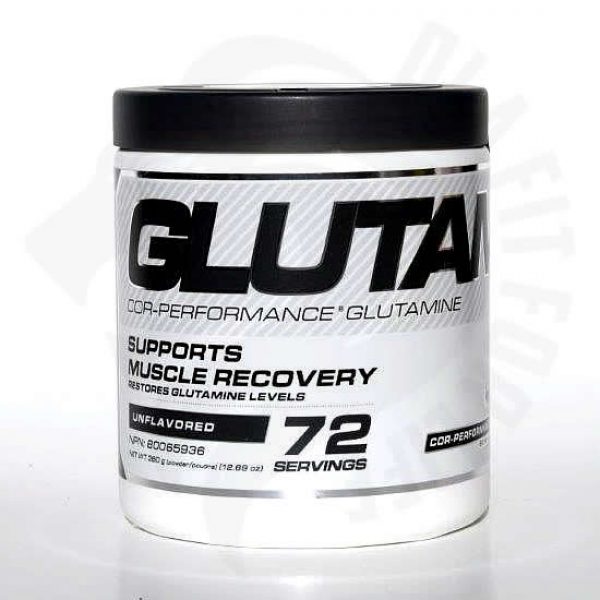 Cellucor Glutam – Core-Performance Glutamine
$24.99
Maximize your recovery with COR-Performance Glutamine to recharge, replenish, and get ready for your next workout.*
1 in stock
Description
REAL CHANGE HAPPENS DURING RECOVERY*
After a workout session, your walk back to the locker room may feel like you've crossed the finish line, but the most important part of your workout is just getting started. What you do during recovery is critical for results.
COR-PERFORMANCE GLUTAMINE: ADDING AN EDGE TO YOUR RECOVERY*
COR-Performance Glutamine puts the edge in post-workout recovery.* With 5g per serving of Glutamine, COR-Performance Glutamine will help you replenish this important amino to help you recover faster and build stronger.*
COR-PERFORMANCE GLUTAMINE HIGHLIGHTS:
Supports Muscle Cell Recovery*
Restores Glutamine Levels*
Versatile and Stackable with other workout supplements for maximum results*
WHY GLUTAMINE?
Glutamine is an amino acid that helps prevent muscle breakdown, supports lean muscle growth, and enhances recovery.*
Beginner to advanced athletes require additional intake of glutamine to maximize their performance and optimize recovery.*
*Manufacturer Information
Nutritional Information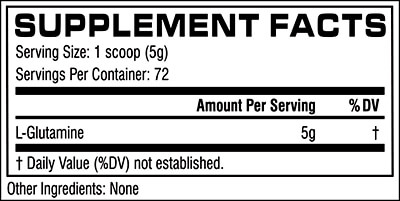 Note: Ingredients and values may be slightly different depending on flavour and container size.
*Manufacturer Information