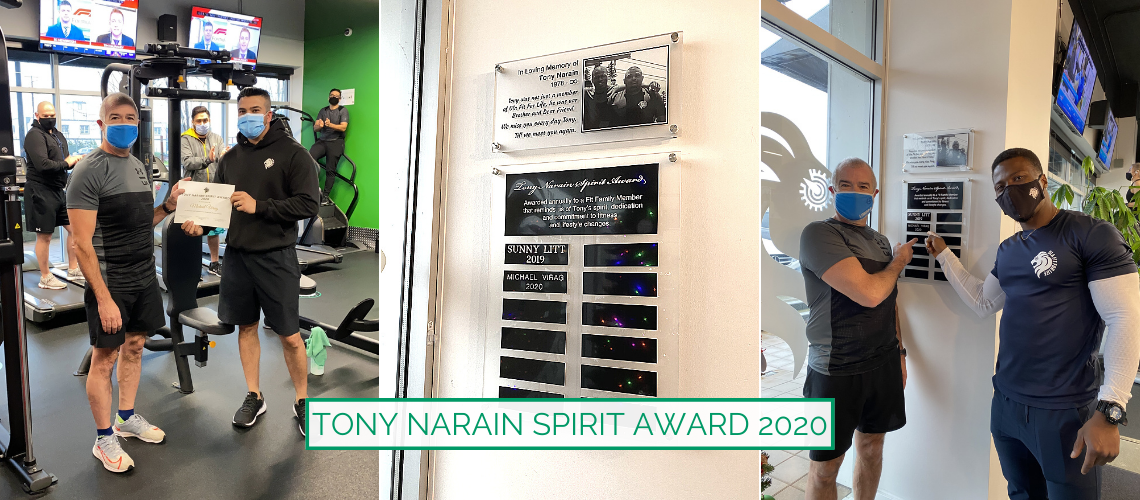 The spirit of Tony, the 'never give up' attitude, to always learn from the past and use it to make the future better!
The 2020 – Tony Narain Spirit Award is hereby presented to Michael Virag, @mike.virag.7!!!
We are so proud of your effort to learn from your past; by making your future better by taking care of yourself; and thank you for being a part of our Ola Fit For Life family.
We love you Man! ❤️🦁🥇